Description
Workshop
5:30-9:00 pm
Play fighting is all about connection to your own body and juicy energies flowing through it first. Only from that space you can wrestle and play in a wholesome, connected, delicious way with other beings. What you discover in this kind of deeply embodied connection with others is likely to surprise you! Perhaps your body, and spirit, crave gentleness and flowing, perhaps there's a lot of passion, fire and wildness yearning to be expressed. You might awaken your creativity or meet your Inner Child.
You won't know until you dive into it full in!
In the workshop, we will talk through safety issues, demonstrate techniques and go through a series of exercises to warm up and connect with others. Importantly, we will explore boundaries and consent and communicating them both in an explicit and in a nonverbal way. Everyone who wants to, will have an opportunity to challenge another (or more beings at once!) for a play fight in the ring. 
Details of the afternoon
5:30-6:00 pm arrival
Please don't consume recreational drugs or alcohol for 24 hours prior to the event
Soft drinks, tea and snacks provided
Venue address will be emailed to all attendees the day before the event
There are no refunds. If you cannot attend you're welcome to try and resell your ticket on Temples of Eros Facebook and Telegram groups.
If you have COVID, your ticket may be transferred to a future event
If you are attending the workshop only, please select the right ticket (workshop).
Temple
9:30PM-1AM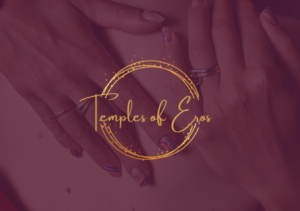 Temples of Eros  is a conscious community dedicated to connection, intimacy and authenticity.
What to expect at a temple night? Following the workshop, we will open the space to free flow of interaction, which can include continuing with play-fighting or any other consensual interaction. There will be assistants willing to hold space for you on-hand, drinks and snacks throughout the night. The temple will begin with connection games.
What you may see in the space, depending on the flavour of the night (which we can never fully predict!):
Sensual and sexual play, in couples and groups. This doesn't mean you're expected to participate in this way. Whatever you have to bring on the night, emotionally, physically, spiritually is important, welcome and a valued contribution to the collective energy. It could be that you're in the mood for a hug or conversation. Or on the contrary, feeling quite sexual. In our temples there's space for everything!
If you would like to stay for the temple, please select the inclusive ticket (workshop+temple). 
Your facilitators:

 
Roy Graff is a psychotherapist, life and relationship coach who draws on his training in Psychosynthesis psychotherapy, Radical Honesty, Non-violent Communication and Wheel of Consent training to offer coaching and mentoring to individuals, couples and polycules. He can help you with relationship issues, honesty and authenticity in relating, life transformation and major life crises.
You can read more about Roy on his bio.
Paulina Sygulska Tenner is a keen practitioner and student of tantra, shamanism and conscious sexuality with organisations such as ISTA (also as an assistant). She has experience as temple night host and facilitator, circling facilitator (meditation in connection), as well as a burlesque artist! She's passionate about open and wholesome sexual expression and creating spaces where others can access their full sensual and sexual potential. She's also a deeply spiritual being. She's just launched her first business book, "Laid Bare: what the business leader learnt from the stripper".
Read more about Paulina and Temples of Eros here.
Booking conditions
Payment can be made by credit card, bank transfer, Google Pay or Apple Pay.
Full payment is due to secure a place.
No refunds can be offered in case of cancellation.
You can resell your ticket to someone else of the same ticket type.
An email with venue details and other important information will be sent to you 2-3 days before the event.
If you need to know the venue address sooner, please contact us.